Motorway pile-ups cost lives and cause huge financial strain.
The Multi-Car Collision Avoidance Project (MuCCA) is a £4.6m, 30-month project funded by the Centre for Connected and Autonomous Vehicles (CCAV) via Innovate UK, which will develop a next-generation driver aid that aims to avoid multi-car collisions on motorways. If an accident cannot be avoided, the MuCCA system will attempt to minimise its consequences (both injuries and damage).
This project will implement, test and refine solutions to many of the technical challenges that face fully autonomous cars.
These challenges include sensor systems, machine learning, vehicle-to-vehicle communications and vehicle control systems.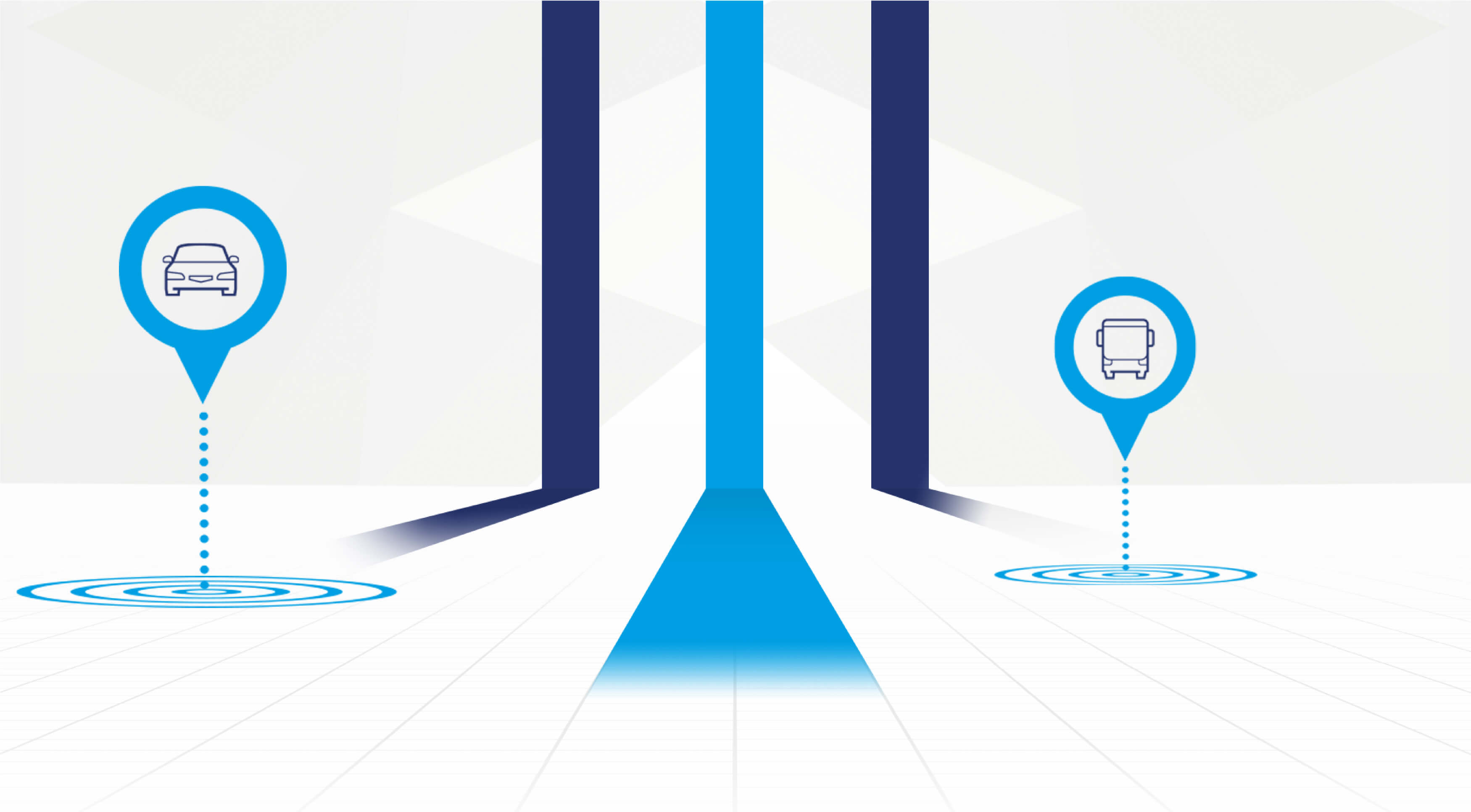 Decision making algorithms

21st August, 2018

MuCCA cooperative path-planning/decision making algorithms and its applications on motorways Are we ready for autonomous driving? How autonomous driving can assist humans on the motorways? These issues are recurrent nowadays in the face of the biggest challenges that are appearing to building safety systems on our roads. Autonomous driving systems can help decrease fatalities caused by traffic accidents. However, this technology has a good deal of aspects to be improved so as planning obstacle-free paths for a vehicle to increase highway safety. A challenging research task for autonomous driving is the coordination of several autonomous cars. This new technology is the guarantee of making car traffic safer in the future. Cooperative systems have just recently started to be explored in the context of automated driving and are expected to become increasingly common on motorways. In this context, the MuCCA (Multi-Car Collision Avoidance) project, funded by the Centre for Connected and Autonomous Vehicles (CCAV) via Innovate UK, is developing a cooperative system that will enable connected and autonomous vehicles (CAVs) to avoid collisions. As part of this project, Cranfield University is responsible for developing robust algorithms for path prediction and decision-making/inter-vehicle communication. The actual version of the algorithms developed considered a strategy based on model predictive control (MPC) to make cooperative decisions to avoid a potential accident. We explored an extending cooperative path-planning approach to traffic where human drivers are present in on-road scenarios. In the not-too-distant future, it is feasible that cooperative solutions to driving manoeuvres that would enable autonomous vehicles to simultaneously coexist on the roads with vehicles driven by humans. In this context, the human driver model (HDM) needs to be integrated with the autonomous planning in order to safely interact with the autonomous vehicles on the road. Our cooperative planning framework re-plans the route of the vehicle for each step and can be summarized in Figure 1. This solution is able to provide the following improvements and capabilities: Incorporation of constraints for smoother manoeuvring when avoiding obstacle. System constraints are the set of rules to drive on roads, road boundaries and logical propositions that guarantee a safe distance to other MuCCA vehicles and obstacles. Increased prediction horizon for path planning and more short horizon for trajectory control in order to get better predictions and precise vehicle control. Demonstrates V2V communications to avoid collisions. The plans of other vehicles can be communicated in real time so that […]

MuCCA Case Study

11th April, 2018

MuCCA aims to develop a next-generation driver aid that will avoid (or reduce the consequences of) multi-car collisions on motorways. It consists of a six-member UK consortium working on a 30-month, £4.6m project, partly funded by Innovate UK. Download Here.

Cars that talk

and take decisive action will save lives on our motorways

By Andrew Green, Programme Manager, Transport Systems Catapult

29th March, 2018

In late 2019, a technology demonstration which only a few years ago would have been written off as impossible will take place. The MuCCA (Multi-Car Collision Avoidance) project, led by IDIADA UK and with financial support from Innovate UK, is developing a collaborative system that will enable connected and autonomous vehicles to avoid collisions. MuCCA-equipped cars will communicate with each other in the fractions of a second before a potential crash – and agree and act upon the best course of evasive action for each individual vehicle to take. Although connected and autonomous vehicles (CAVs) are expected to become increasingly common on our roads in the next few years, many non-autonomous 'human driven' vehicles will remain for the foreseeable future, so the system will also take on the added complexity of anticipating the likely behaviour of any human drivers who are in the vicinity of the potential crash. Given the fractions of a second in which the system will have to decide the optimal trajectories and in which the various vehicles will also have to execute the plan, this may all sound like science fiction. And, indeed, even those of us who are working on the project would be the first to admit that we are absolutely pushing at the limits of what is possible in terms of communication, processing power, and sensor capabilities. This is an R&D project, so we do not expect that at the end of the project we will have a system that is ready to be put into production cars, but we are confident that we will end up with a "proof of concept" ­– as well as a much better understanding of what is currently possible, and where the biggest challenges lie in truly achieving a safety system with sufficient swarm-like capabilities. Simplifying the scope Making that clear distinction between a system that is ready for "real roads" and a technology that is being trialled in a highly-controlled environment has, in fact, been the main factor in helping to move the proposed MuCCA system from those realms of impossibility and into an area that is 'merely' extremely challenging. A key early role played by my own organisation, the Transport Systems Catapult, was to define the exact parameters and scope of the project, using our expertise in Systems Engineering and our position as a not-for-profit "neutral player" in the Intelligent Mobility sector to help […]
Don't miss @ApplusIDIADA's Charlie Wartnaby presenting #MuCCAProject on TODAY at 13.30 in Montreal B5 M1

#ADAS ConnectedVehicle #V2V #CAVs #ITSWorldCongress2018 #ITSWC2018
@ITS_Congresses
#ITSWC18 has started! We are delighted to announce that @ApplusIDIADA 's Charlie Wartnaby, Chief Engineer will be presenting on #MuCCAProject on 18/09 13.30 in Montreal B5 M1
#ADAS #ConnectedVehicle #V2V #CAVs #ITSWorldCongress2018
@ITS_Congresses
Fascinating presentation by TSC's Dr Zeyn Saigol on how @MuCCAProject could prevent crashes on motorways with connected technology on @MeridianMob CAV innovation briefing stage at #LCV2018. At the show? Visit the TSC stand in Hall 3 to find out more on this groundbreaking project
© 2018 MuCCA Project. All rights reserved.